Our Success
Over the past several years, REV Your Cause programs have been the cornerstone of several disaster relief fundraisers.
When a natural disaster strikes, many people feel the need to donate and/or get involved in helping those in need. The problem is that many don't know where to go or what to do. REV Your Cause has created several programs that help businesses get their communities involved in helping a cause. Not only is this good for our communities, it is good for the business!
Make a Donation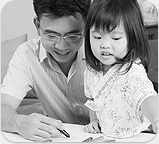 REV Your Cause does not take donations directly. However, several of our partners take donations direct from their websites
REV Your Cause helps our partner's in their Cause Marketing efforts.
Visit our partner's websites for specific information on their cause marketing efforts and/or our charitable partners to learn more about their causes.
Muscular Dystrophy Association: MDA
Relief Fund
From time to time there may be cause for emergency fund raising. When that arises, we will post those opportunities here.
Your Cause
If you own a business and you have a cause you support and need help implementing a program contact us and we will assist you!
read more