Recent Announcements
RYC signs distribution deal
REV Your Cause announced the signing of a distriubtion agreement with My Supply People. MSP will distribute the Throttle Muscle line of products through their webstore.
read more
Throttle Muscle Born
REV Your Cause and MDA sign agreement to launch Throttle Muscle line of products in a collaborative effort to raise funds for the MDA.
read more
Initial Throttle Muscle Line
Throttle Muscle finalizes formulation and manufacturing specifications on the initial product line of three main products: Fuel Injection Cleaner, +75K Treatment and Throttle Power PRO
read more
New facility acquisition
REV Your Cause, LLC has acquired a new facility in Santa Maria, CA. The facility is well equiped to handle the anticipated growth of the company.
read more
Featured News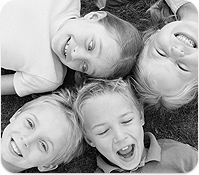 REV Your Cause signs exclusive agreement with MDA on a collaborative effort to create Throttle Muscle line of products.
In an effort to boost the awareness of MDA and provide year-round giving opportunities to other MDA partners, RYC and MDA have signed an exclusive agreement. The agreement covers the entire Automotive Aftermarket Parts and Service Items category. Both organizations feel this is a tremendous opportunity to help other national partners.
read more